Custom Design & Architecture in Greater Pacific Palisades, California
Design Services Thousand Oaks, CA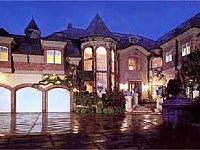 Charles Hefner Architect has been providing professional design services for property owners in Thousand Oaks, Los Angeles, Simi Valley, and nearby areas. Our architect and designers use the latest in computer design software and good old design tools when creating your dream property or amenity. These tools help us provide clients with exquisitely designed home or commercial property that displays keen mastery of design elements and practical sensibility.
If you want to make sure that you'll get the perfect design for your intended project, hire us. We promise to provide you with a design that will have everything you need. Call 818-793-1325 soon.
Advantages of Getting Professional Designers
Design is something that property owners in Thousand Oaks shouldn't take lightly. It has a very important role in property development and construction. So if you want to make sure that you'll start on the right foot, so to speak, then get the best design services possible by hiring us today.
Here are some of the benefits that you can expect when you get our design services: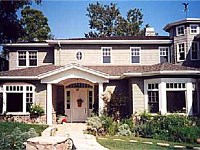 Lengthy experience. Our lead architect and designers possess lengthy experience in the field of property design and remodeling. Our crews are highly experienced in designing homes, large estates, apartments, multifamily homes, and commercial establishments, such as hotels and retail stores. With this, clients are assured that we know the difference between designing a private residence and a business property.


Excellent design renderings. The name Charles Hefner stands for excellent designs that can match the best renderings that the finest architects in the state can offer. Accordingly, you can look forward to a design that bears the fine qualities of elegance and versatility. Rest assured that we'll offer you great renderings of your ideas and preferences for your dream property.


Design enhancements. Another great thing about us is that we allow design revisions until our clients are satisfied with our design proposals. We use state-of-the-art design tools so changes won't be hard to make – something that can't be said the same for other companies offering design services.


Design Projects that We Can Handle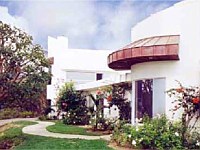 We can handle different design projects that range from simple to highly complex. Among the specific design projects that we can tackle are new homes or buildings, remodels, home improvements, and renovations. We can guarantee complete design plans that are rendered in full-color 3D output so you will easily visualize the end product and possibly suggest improvements or point out minor issues that we can immediately remedy.
Elegant Designs Guaranteed
As mentioned, Charles Hefner Architect's signature design exudes timeless elegance that is hard to match, let alone surpass. In fact, we are the company of choice of numerous clients from Thousand Oaks, CA and nearby cities who seek exceptional design services at competitive rates.
We can create world-class designs for small projects and large ones. Our design team can work on both interior remodeling plans and more complex projects, like creating designs for new homes or business establishments. We can adopt specific themes that clients prefer, or they can simply rely on our creative designers. No matter how they want the design done, we can surely provide the best results possible.
Call 818-793-1325 so we can start with the initial consultation and assessment of your project.
We Provide Services to the Following Cities and Towns in CA: