Custom Design & Architecture in Greater Pacific Palisades, California
Architect Los Angeles, CA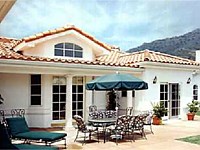 Are you looking for a licensed architect with extensive experience in the industry? Look no further since you can hire one from Charles Hefner Architect. Our company has been providing California property owners with professional design services for more than three decades already, making us the top choice for all types of design and development projects. Our satisfied clients from Los Angeles, Thousand Oaks, Simi Valley, and surrounding areas can attest to the quality work that we can provide our clients with.
Call us now at 818-793-1325 so we can start with the initial consultation and provide you more information about our offered services.
Our Impressive Credentials
Architects abound in California, and most of them offer the same services such as ours. However, we believe that we are still the best service providers because of our lengthy experience in the industry. Our long list of satisfied clients is already a proof that we can provide excellent results.
At Charles Hefner Architect, our clients will greatly benefit from our impressive credentials. Our rock-solid credentials are built through our hard work, dedication, professionalism, and commitment to provide clients with superb design plans. Some of them are mentioned below: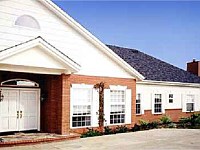 Licensed architects and designers. Our firm is headed by Charles Hefner, a licensed architect who has been creating one-off architectural designs for residential and commercial clients in Los Angeles, CA and other cities in Southern California. We also have designers who help us create top-notch designs. By hiring certified and licensed people like us, you are assured of design plans that conform to industry standards.


Extensive experience. The extensive experience of our architects and designers in various design projects is one of our advantages over other service providers in Los Angeles and surrounding areas. We have created designs for homes, multifamily dwellings, apartment complexes, commercial spaces, hotels, retail stores, offices, and many other property improvement projects, like home remodeling and renovation.


Personalized designs. Though you can find and use pre-designed plans for your home or property improvement project, it is still best to hire the services of an architect to get customized design plans. With us, your ideas and preferences are incorporated in the final design plan. We will sit down with you, discuss your ideas, and suggest better options to achieve a personalized, functional, and elegant design.


Awesome 3D design renderings. We are one of the few design firms in the state that can offer 3D design renderings. Our team has the ability to transform your ideas into awesome design plans by using modern software and tools. With these resources, we can easily make revisions, provide fast service, and create unique designs for our clients.


Comprehensive Services
As a property owner, you want to hire an architect who can provide you with all your needed services. We understand this concern since most property owners don't want to deal with several contractors and service providers just to complete their projects on time. And when you hire us, you can take advantage of our offered comprehensive services. From consultation and planning to architectural drawings and 3D designs, you can rely on us.
Call us now to get the services of a professional and highly experienced architect in Southern California - Charles Hefner.
We Provide Services to the Following Cities and Towns in CA: